Villa in Porto Cervo, NA 3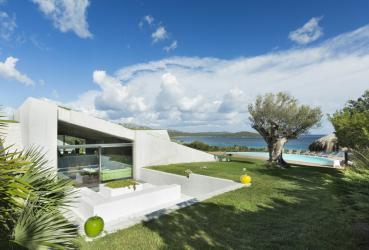 Number of Property: NA 3

In Europe there are only 3 villas of this type, built by the architect Fagnola.
The Villa consists of:
7 rooms;
7 bathrooms;
Living room;
Kitchen;
Garden;
Pool;
The earth's land around the Villa is 1 Hectare;
​Private beach.
The cost of villa's renting:
Average payment for twenty-four hours - 13 000 €
For your services we offer: yachts, helicopters, cars of your choice
You can contact us on our "CONTACT" page , be sure to by writing in the message the Number of Property
It's also possible to buy it.
Confidential Negotiations